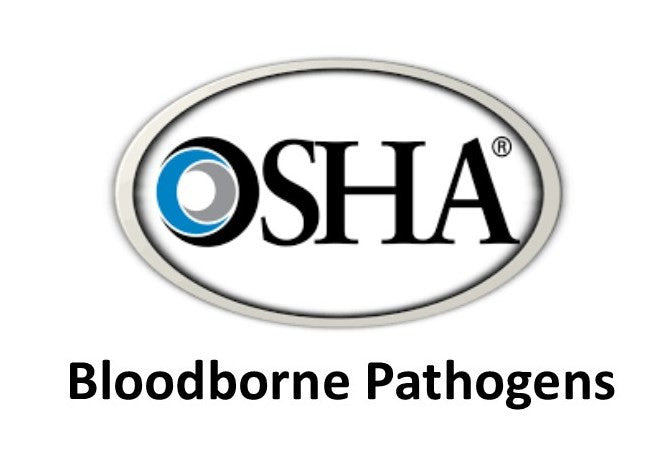 OSHA Bloodborne Pathogens Review: 2 CEs
---
Bloodborne Pathogens 2024 OSHA Review
Credit hours/CEs 2
Published January 2022 | Reviewed January 2024 | Expires December 2026

Course Description
For dental health care personnel infection and communicable diseases can lead to illness, disability and loss of work time. In addition, patients, family members and community contacts can become exposed and may become ill or suffer permanent after effects. Infection control from bloodborne pathogens in the clinical dental setting is regulated by OSHA and mandated for many healthcare professions, including dentistry. The emphasis of training is prevention of infection from the clinical and practical knowledge of bloodborne pathogen management. This course reviews basic OSHA guidelines, discuses major categories of bloodborne pathogens, and offers practical clinical support to use best available practices.
Learning Objectives
Understand OSHA Bloodborne Pathogens Standard Training Requirements
Know State and Federal OSHA Guidelines Standard Precaution Measures
Identify Strategies to Prevent Occupational Exposures To Bloodborne Pathogens
Identify Personal Protection Equipment for Dental Personnel
Know OSHA Post-Accidental Exposure Protocols
Sources/Editors/Authors
U.S. Department of Labor OSHA Division
Howard Boone, MD
MaryLou Austin, RDH, MS, Health Science Editor

Questions?  FAST response: MyDentalCE@gmail.com

MyDentalCE.com accepts no commercial or other monetary support for any of our courses or business operations. We are dedicated to evidence-based and bias-free information in our courses. Our administrative staff, editors, and faculty have signed conflict of interest declarations on file at MyDentalCE.com.  ADA CERP and Academy of General Dentistry nationally approved CE providers (#373218) in all states (except for New York Infection Control 4 CE initial registration course). California RP #5100.  

 
---
Share this Product
---
More from this course collection