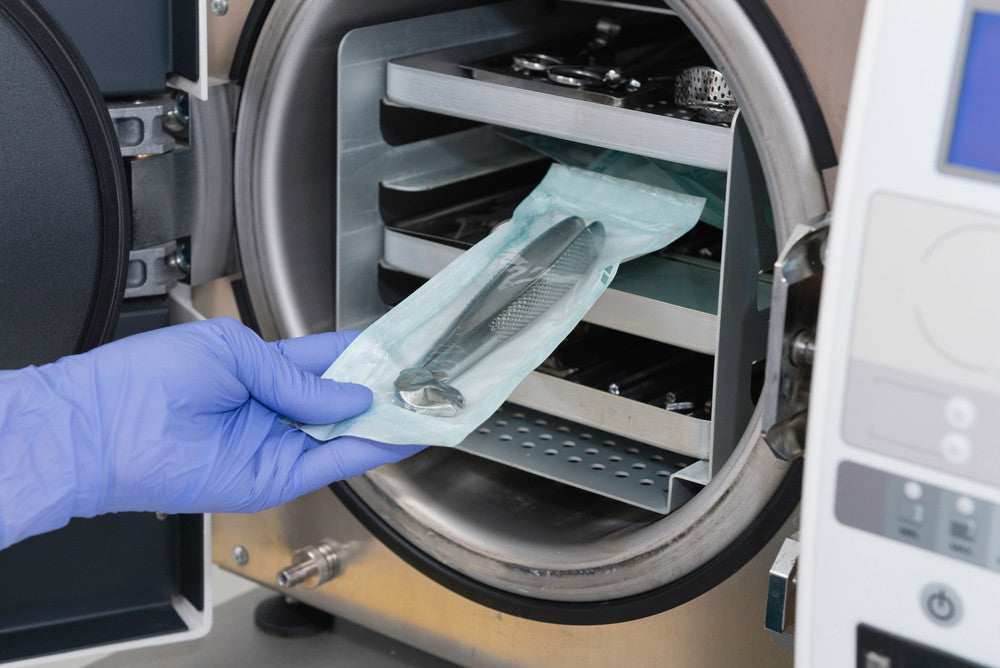 Infection Control OSHA Focus-Clinical Dental Staff for License | #1 Bestseller 2 CEs
---


OSHA & Infection Control Annual Review 2023 

| 2 CEs /credit hours

NEW EDITION  2023 with interactive media, short videos, COVID-19 guidelines, new resources, general updates on Infection Control Topics AND a complete review of OSHA standards for the annual training requirement;  Revised & Updated January 2023. Originally published Dec 2020.

Sources/Editor/Author:
MaryLou Austin, RDH, MS, Health Science Editor
Howard A. Boone, MD, Infection Control Instrument Processing Specialist
CDC, OSAP, NIH, OSHA, and other public domain sources
Learning Objectives:
Recognize the main OSHA standards for dentistry. (BBP, HazCom, Infection Control, Radiation Safety, General Safety).
Review important terms and concepts in infection control including CDC Guidelines during the COVID-19 pandemic.
Respect Bloodborne Pathogens information completely.
Apply Standard Precaution measures mandated by state and federal guidelines
Implement workplace strategies to prevent occupational exposures to bloodborne pathogens.
Understand post-accidental exposure protocols per OSHA.
Use appropriate Personal Protection Equipment (PPE) for dental personnel in the workplace.
Describe sterilization methods for non-critical, semi, and critical instruments and devices.
Know how to monitor effectiveness of sterilization.
Understand an office infection control program in a dental office for a safety culture.
Course Description:
Infection Control OSHA Focus is updated to meet 2023 general dental board license renewal requirements and is approved by the Dental Board of California for 2022-2023, for review of all IC topics including COVID-19 guidance. Includes Bloodborne Pathogens Hazard Communication, best IC practices, CDC and OSHA guidelines including COVID-19, and various topic updates through 2023. Reviews sterilization technique, chain of infection control, current topics, provides useful resources, and the law. New updates for Tuberculosis management & dental unit water line. COVID Guidance in Dental Settings is CDC current information for patient & staff safety. Suitable for all members of the dental team especially clinicians.
Academy of General Dentistry nationally approved CE provider (#373218) in all states (except for New York Infection Control 4 CE initial registration course) including California RP #5100.  
Questions?  FAST response:
My

Dental

CE

@gmail.com
MyDentalCE.com
 accepts no commercial support for any of our courses. All sources/editors/authors for all MDC courses have signed conflict of interest declarations on file at 
MyDentalCE.com.
---
Share this Product
---
More from this course collection